Are the summer days slow at your massage business? How about taking a family vacation that you can write off? San Antonio is an affordable and fun family destination with Sea World, 6 Flags, the Riverwalk and the historic Alamo, and it's the Texas home of "the Deepest, most Luxurious massage", Ashiatsu Oriental Bar Therapy!
Sign up for any class this summer in San Antonio and be entered to win a free night's stay at our preferred hotel!
Regularly priced at $133/night, Ashiatsu will students get a great deal at $79/night - with the chance to have one of those nights free, your vacation just got more affordable!
What you get with this hotel:
Free breakfast & dinner daily (And it's REAL food too, healthy and yummy)
Free WiFi
Free shuttle to/from airport and to/from anywhere within 2 miles of the hotel: INCLUDING rides to Ashiatsu class and back! No rental car needed!
3 free drinks at the bar daily, and any-time access to their personal soft serve ice cream and espresso machine's! (My personal favorite perk)
Pool, Hot Tub, BBQ, Fitness Center & Laundry
Enroll in any class held in San Antonio - or all 3 to increase your chances to win!
Barefoot Basics: July 17-19th ($595)
Anterior/Sidelying: July 20th ($199)
Ashi-Thai: August 12-13th ($399)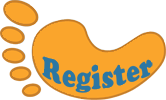 Sign up by July 3rd, the drawing will be held on the 4th of July