Not long after my Ashi-trip to Portland, classes started back up in San Antonio again! I had a wonderful one-on-one private 3 day workshop with Diana, teaching her Barefoot Basics with my sole attention on her... she's going to be a barefoot diva!
Just two days later the Ashi-Thai class started, completely full with experienced and talented Ashiatsu therapists - we had so much fun learning how to tie our clients up into pretzels!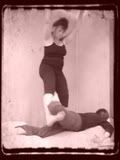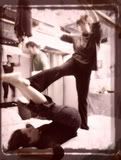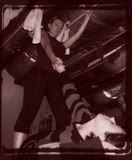 So welcome the mid-June batch of Ashi therapists: Diana, Jacqueline, Alyssa, Laura, Hollie, Christina, Rhonda, Stacia & Ronnie!
July brings in another new group of 8 massage therapists who will learn Barefoot Basics, then I go to Denver to teach Advanced Ashiatsu with our founder Ruthie Hardee, then I'm headed right back home to offer the same Advanced Ashiatsu class FOR THE FIRST TIME EVER IN SAN ANTONIO!